A common question among people looking towards junk hauling is– how much does it cost to haul junk away? Junk removal prices can vary depending on elements like size, weight, or type of junk. It is essential to have a junk removal price estimate beforehand. If you are looking for household junk hauling costs, we are here to help you through it.
To assess the cost of hauling junk away, it is important to determine two factors. These are- the type and volumes of junk to haul away. Depending on size, weight, and the overall volume of junk, its hauling prices will vary. The same applies to types of junk items to haul.
If you want to estimate how much it will cost you to haul junk and trash away, you need to focus on various factors associated with it. Because prices can also vary largely based on location, availability of hauling services, labor cost, etc. All these can make it difficult for you to understand junk hauling costs. In this article, we will help you understand more about it.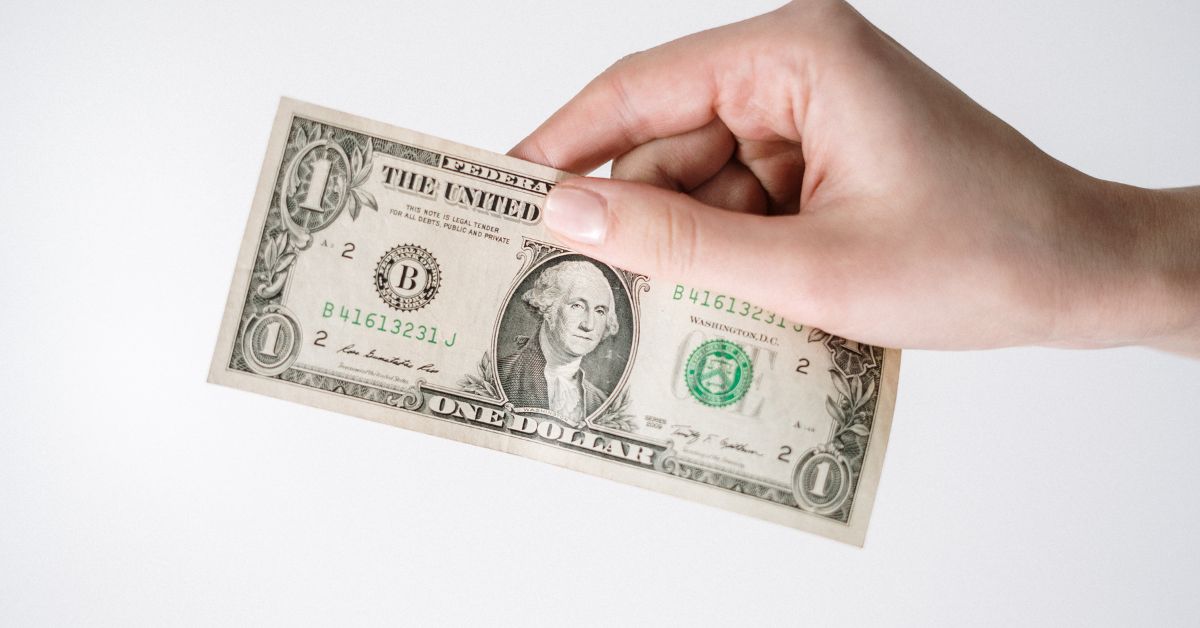 Determining The Cost Of Hauling Your Junk Away
You need to consider a few things when you are looking to get rid of junk. These include how much you'll pay the junk hauler, the type of junk you're getting rid of, and the load size. Here are some things you need to consider to determine how much your junk hauling prices will be. The combined prices of different factors like labor and disposal charges will determine the cost.
But to have a better understanding of junk hauling prices, there are various steps that you can follow. In that way, you will be able to get a rough estimation of how much the costings will be. Here is some important discussion of junk hauling prices for you to consider so that you can determine the final cost.
Cost Of A 20-Yard Roll-Off Dumpster For Construction Waste
A 20-yard roll-off dumpster can be a convenient way to handle construction waste or debris from your home. Depending on your location, it can cost between $300 and $900 to rent for a week. 
These types of equipment are perfect for large landscaping and roofing projects, as well as for attic and basement clean-ups. When ordering a dumpster, make sure you ask about the weight limit and overage charges. Many companies will charge you an extra fee for overage, which can range from $40 to $100. 
This will cover the additional costs involved in delivering the materials to a landfill. In addition to the cost of the dumpster, you may need to purchase permits and a street permit. Most companies offer basic permits for free, but you should check with your city to find out whether they require an additional fee. 
You also have to consider your location, the time of year you're renting a dumpster, and the type of trash you are disposing of. Bulky and heavy materials will often incur extra charges. Some dumpster companies operate under a fixed fee structure, while others charge a per-day rate. These prices vary, depending on the company you choose. 
If you're working on a project that involves a lot of construction or demolition, you may want to rent a sturdy dumpster. Construction roll-offs are heavier than regular bins, so they are best for use on construction sites. At the same time, construction dumpsters can be expensive because of the higher disposal costs. However, they are worth it when it comes to effective results. 
They can hold heavy construction materials and soil, making it easy to avoid the hassle of hauling them to a landfill. Roll-off dumpsters are usually rectangular in shape and come with a swing door on the end. The bottom of the roll-off has wheels, so it can be moved easily. There are many different types of construction dumpsters to choose from. 
Some are designed to hold dirt, concrete, and rocks. Others can hold drywall and flooring. A 20-yard roll-off dumpster is a great choice for a large roofing or landscaping project. These dumpsters come with an 8-foot swing door, so you can place the material in the yard or driveway without worrying about it being blocked by the door.
Cost Of A Full-Service Junk Removal Company
A full-service junk removal company is another option. They can also be the best way to get rid of your unwanted stuff. The cost is largely dependent on the size of your home and the amount of junk you need to be removed. One full truckload can cost between $400 and $800, and they do the work. 
 Some companies provide free quotes, while others offer them only online. 
Having multiple quotes gives you the best chance of getting the most affordable service. The average price for junk removal starts at $150 to $350. You can expect to pay more for heavy materials such as old furniture or appliances. These items often require special equipment and additional labor. The cost of a junk removal company can vary greatly, from one company to the next. 
To ensure you're getting the best deal, get at least three estimates. Using an online estimator based on the size of your item can help you figure out the cheapest quote. Whether you're using a company that has its own trucks or you're going to rent a dumpster, make sure you know what you're getting into before you start.
If you plan on renting a dumpster, make sure you research prices and customer reviews. Keeping a budget can help prevent surprise fees. A lot of junk removal companies will give you a free estimate based on the information you provide. In some cases, they'll take photos of your junk to help them provide an accurate quote.
Pricing Depends On The Type and Volume Of Junk
There are many factors that contribute to the price of junk removal. Some of these include the number of items you need to be removed, your location, and the time required. To get an accurate quote from a junk removal company, you must provide accurate information.
One of the first things a junk removal business will look at is the number of items you want to be hauled away. The bigger the load, the longer it will take to get the items out. Heavy items can require additional staff and equipment to get them out of your home.
There are literally thousands of junk removal companies out there vying for your business. Most are charging you by the truckload or, for a hefty fee, they will haul your stuff off your property for good. Of course, if you're willing to put in a little legwork and some elbow grease, you'll find some are just as efficient and a lot less expensive. 
A full-service junk removal service in your city can cost you about $200-$900.  Considering the amount of trash, you have to dispose of, the cost of a junk hauler may be well worth the monetary outlay. 
After all, it will keep your home looking and smelling fresh and clean. Plus, you'll have peace of mind knowing your stuff is being disposed of in a safe manner. Despite all of the above, you might still be wondering how much does it actually cost you to get rid of your clutter. This is where you should ask your chosen company to provide you with a free estimate. 
Once you know what you're up against, the next question is, what do you really want to get rid of? To help you on your quest, here are some pitfalls to avoid and what to ask before you make that call.
Getting An Accurate Quote From A Junk Removal Company
It is crucial to get an accurate quotation from a professional company for many reasons. It will allow you to look into different charges including labor charges, service charges, junk removal and disposal charges, etc. Getting a quotation will also allow comparing prices.
A quotation specifies the exact price that you will pay a professional junk removal company. It will include all the costs associated with the project as well as any additional costs that may be relevant. As a result, you will not face any hidden charges or unexpected amounts at the end of the work. 
The selected agent is contractually obligated to provide the service at the specified price based on the terms outlined in the quote upon acceptance. So, you can completely rely on the professionals to provide the full services at the agreed prices. It is especially important when you are selecting junk-hauling professionals. This task can have various price changes.
For example, the amount of labor involved will impact the cost of your junk removal job. The total labor rate is a calculation based on the cost of hiring each employee's hourly rate, payroll taxes, and any insurance you may need to cover. 
Other factors to consider are how long it will take the junk removal company to come out to your home and whether you need items removed from inside or outside your house. If you can, try to request a quote from at least three companies. This will give you a better idea of how much you'll need to spend on the service.
You must also consider the distance between your home and the disposal site. Junk haulers can charge more for jobs that are located farther from the disposal site. In addition, the cost of gas can also have a bearing on the price of a junk removal job.
Finally, you should ask about any discounts and incentives offered by the company. Many junk removal companies will recycle or donate the items they're able to dispose of, but you'll need to determine if you're comfortable with the amount of recycling they do.
Junk removal is a service that many people do not think about. But if you're getting ready to sell your home or move into a new home, it can be a necessity. Not only will a service like this save you time, but it will make the task easier. 
Conclusion
The cost to haul your junk away will differ depending on many variables. So, as we have mentioned above, you need to look into all these factors. Finally, you can choose the best junk removal option according to your needs to get the best results!