Junk removal isn't easy. That's the reason there are junk removal companies to do the heavy lifting for you. However, they work on a schedule. That means when you call them, they may not pick up the junk the same day.
In some instances, same day junk removal can be very necessary. Either you can do it yourself, or you can contact a company that provides this service. There are many things to know about same day junk removal, so without further ado, let's get right in.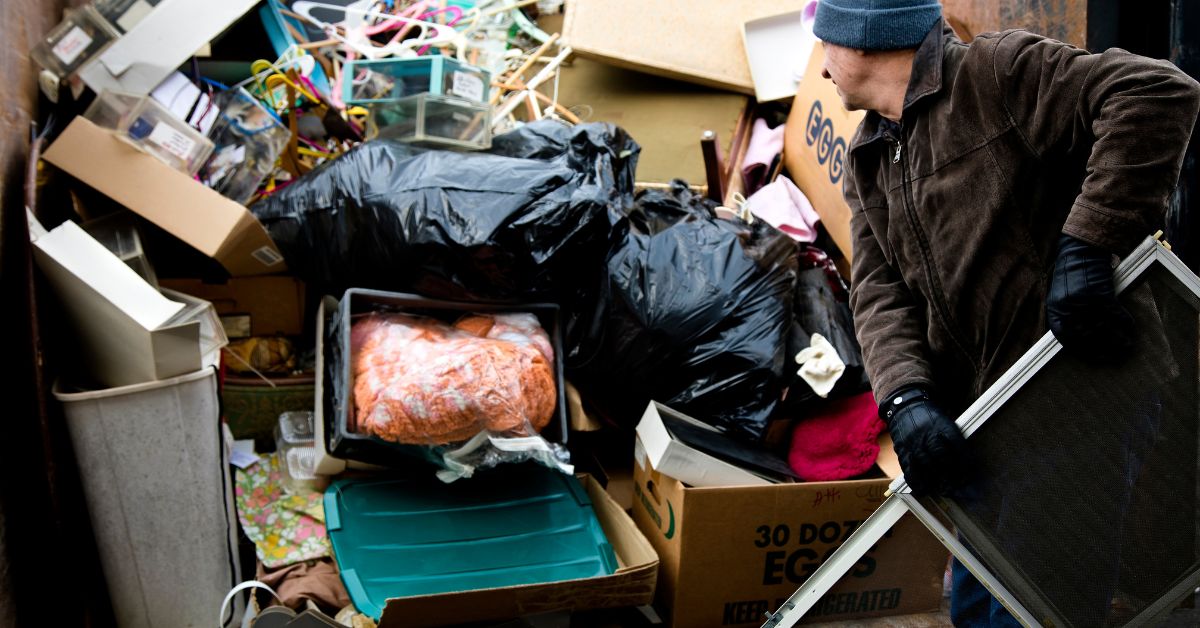 Do It Yourself Or Hire A Junk Hauler?
There are many advantages to hiring a junk removal company instead of doing it yourself. Doing it yourself can be difficult and result in more time spent cleaning and disposing of the debris than you had planned. 
Also, you may not be familiar with the laws that govern junk removal in your area. For example, some materials are forbidden to be disposed of, such as feces, blood, and urine.
Another advantage to hiring a professional is that you can be sure that your junk will be handled in a responsible way. This is important if you have items that could pose a threat to the environment.
A junk removal company will also help you decide on a disposal site. Some companies will even arrange dumpster rentals for you.
It is important to ask questions about a junk hauler's pricing before choosing them. Most companies will give you an estimated price over the phone, but that estimate will vary depending on the size of your load.
Junk removal costs can range from $100 to $2,000. The costs depend on how much space you need to be cleared and the types of items you want to be removed. You can also get a quote online.
A professional will take the time to determine what types of items you need removed and will provide you with a quote. Some companies will even have same-day or next-day pickup appointments. Choosing the right service will save you a lot of headaches.
Junk removal requires a lot of work and energy. The last thing you want is to find yourself on the wrong end of a fine for improper disposal.
Licensure And Insurance Protect You From Unwanted Junk Removal
Aside from the actual removal of the garbage from your front door, the real challenge is ensuring that your employees are properly compensated for the risks they take. The best way to ensure that you are in the clear is to ensure that your workers are covered by an insurance policy. 
There are many options available to you, but you must be sure that you get the coverage that best suits your needs. Fortunately, there are several websites on the internet that provide you with the necessary guidance. 
Whether you want to hire a reputable, insured professional or you are in the market to purchase one, a little shopping around will ensure that you are in the clear. Keeping your eyes peeled is a must, but you'll be glad that you did. Likewise, taking the time to read up on the best practices of the industry will help you navigate any pitfalls before they get out of hand.
Get A Free Estimate On Junk Removal
Junk removal services offer an effective way for homeowners to gain control of their clutter. They can also remove unwanted furniture. This can help you free up space and make a living in your home more comfortable. However, it can be difficult to know how much it will cost to hire a junk removal company.
The first factor to consider is the size of the load. The more items you have to haul away, the more labor it will take. It is also important to consider the amount of time it will take to complete the job.
Depending on your location, the price of a junk removal job can vary. If you have a lot of heavy, large items, you may be able to negotiate a lower price.
Some junk removal same day services will also charge by weight. A common option is to calculate the weight of each item and multiply it by the company's rate per pound. Another option is to use an online estimating tool.
The average price for a professional junk removal job is between $50 – $361. This amount varies from city to city.
Expectations From A Junk Removal Service
When it comes to hiring a same-day junk removal service, there are a few things to consider. You want to make sure you choose a professional and fully licensed company. Not only will they get the job done, but they'll also recycle items, reuse them, and be fully insured.
In some cases, you may be able to find a smaller outfit that offers services for a lower price. However, these companies may lack a team of registered employees, not have insurance, or use shady dumping methods. It's best to choose a company that is licensed and fully insured.
There are two basic ways to determine the price of a junk removal job. One method is to charge by weight. This is a more straightforward way of pricing a job. You'll receive an invoice for the total cost of the job, including labor costs and payroll taxes. The other is time-based pricing. Using this method, you'll know roughly how much the job will cost before the removal starts.
You'll also have to consider the amount of disassembly that's necessary. Some items may be difficult to lift and therefore take more time to dispose of. If you're unsure about the type of junk that you need removed, you can always ask for a referral. Alternatively, you can check out the company's online reviews.
Whether you're looking for a home cleaning or a construction site, it's important to find a reliable and affordable same-day junk removal service. A high-quality service provider will have employees trained to handle a variety of different jobs. 
They'll also be able to give you an accurate estimate of how long it will take to complete the job without charging you.
How To Choose A Competent Junk Removing Company?
Choosing a competent junk removal company for junk removal same day can be confusing. You'd have to be sure that the company you are looking to hire is reliable, efficient, and cost-effective. There are a few things that you should consider before making your decision.
Look for a company that has a lot of experience in the industry. Ask how long they have been in business. The more experience a company has, the better. A company that has been in business for a long time will know how to properly handle all sorts of situations. 
Also, make sure the company has a good customer service record. Consult someone knowledgeable about the process. It's also a good idea to make sure the company has insurance coverage.
Do some research on the company and make sure they are licensed. A good junk removal company will have a valid license and will be insured to protect you and your property.
Conclusion
Same day junk removal is a great way to free yourself from clutter and stress. It is fast, convenient, and eco-friendly. No matter whether you do it yourself or hire a company, getting the job done is all that matters. Doing it yourself will save you some money.
On the other hand, professional removal companies have the skills and expertise necessary to get the job done quickly and safely. They are often more affordable than traditional methods of waste removal.