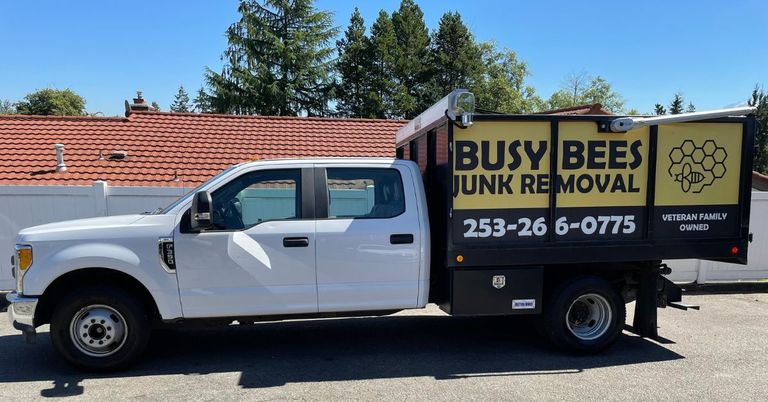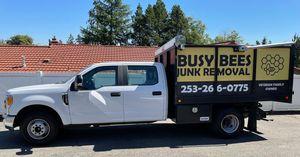 Junk Removal is the process of removing waste from a home or business property. The items removed can range from trash to debris to furniture and more. Regardless of the type of waste, Junk Removal Services can help you get rid of it quickly and efficiently.
A lot of junk accumulates over time and this makes the place look unsightly. We make it easy to clean out your home or yard. Get the clean-up done quickly with our team. Let the professional handle all the heavy lifting and property disposal of your junk.
Busy Bees Junk Removal junk removal company makes getting rid of your junk easy and handles all the heavy lifting. Basically we will help you with all your needs and will make sure that the entire process is stress-free for you.
Busy Bees Junk Removal can handle all your junk removal needs, including picking up any old furniture that you no longer use or need in your house or business. We will ensure that we remove the rubbish properly and do it as safely as possible so that there is no risk of any injuries to people or pets.
Call us or schedule online for a free no-obligation quote. We offer transparent prices online.
If you are a property owner and you have a rental house then there is the possibility that there will be a lot of junk from previous tenants. If you have a lot of junk it will make your rental property less attractive to future guests and this can affect the amount of rent you are able to charge.
It's always smart to hire a local company like Busy Bees Junk Removal in Puyallup or Tacoma WA area. You have money and you are supporting a local veteran family company.