Getting rid of junk and other useless items on your own can be difficult. You might also need help determining which items need to be thrown away and which can still be used. This is where junk removal companies come in. Here's what you should know about junk removal. 
First, get to know the market and its prices. Then, look for a suitable junk hauler, should it be necessary. Next, try to recycle and donate valuable junk. And finally, keeping all these in mind, make sure to keep the cost as low as possible. 
Having junk around is a tricky thing. Why? Most of the time, we don't notice them until it's too late. Hence, you get intimidated by the weight of trash around you (literally!).  So, stick around till the end to find the best solutions!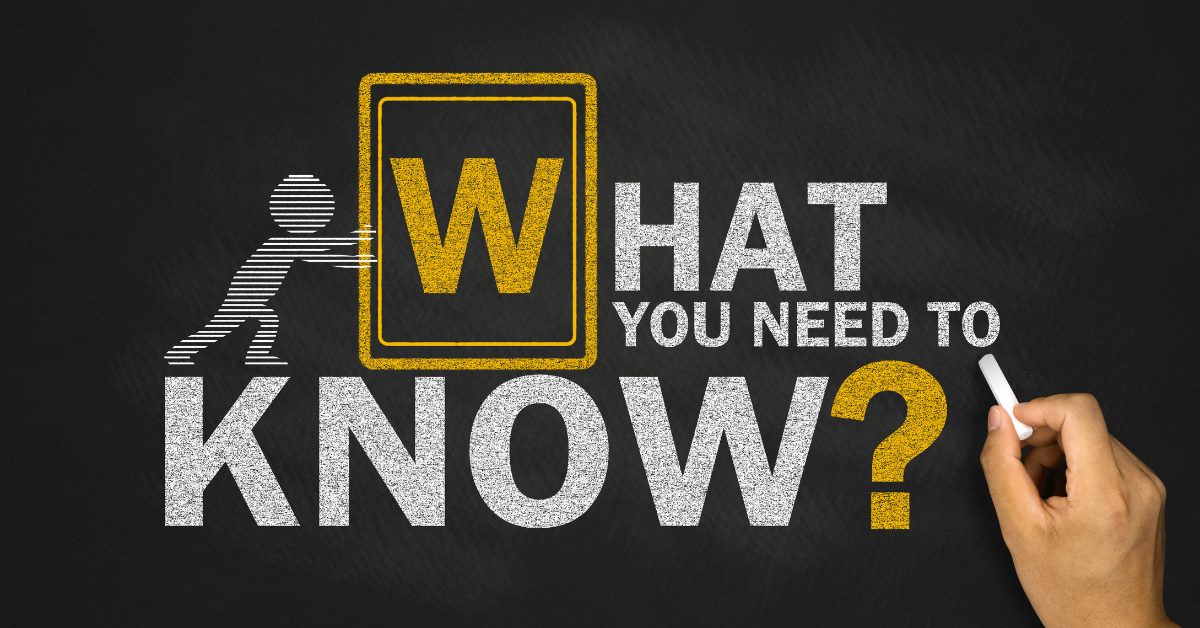 Know These Crucial Factors For Effective Junk Removal
As we've mentioned earlier, knowing these factors is crucial for understanding the junk market and making a suitable choice. Hence, we need to go through them, so you do not get half-baked services. And as we all know, the cost is one of the most important. So, let's make haste and see the factors you should know about junk removal. 
Costs Of Junk Removal
There are a few things you should know when it comes to getting rid of junk from your home. One of the first things to know is how much does junk removal cost. You can save junk removal prices by figuring out how to ensure you get a great deal on your junk removal. Also, there are ways to keep a flat rate junk removal cost by recycling and donating items you no longer use.
Junk removal costs vary based on location, size, and labor. You can reduce your junk removal costs by recycling and donating items. However, if you have items that cannot be recycled, consider hiring a professional. Most junk removal services charge two fees. The first is for the type of junk you have. The second is for the size of the junk. 
Generally, the bigger the item, the higher the cost. The costs of junk removal are also affected by the amount of time needed to remove the junk. A single-story house will require less time to remove your junk. On the other hand, a two-story house will require more. This is because the junk may be stored in an attic or storeroom. 
Also, the obstacles you encounter will add to the time taken to remove the junk. When choosing a junk removal company, look for one with a good rating. It's best to choose a local company. It will be easier to get in touch quickly. Local companies are also cheaper. In addition to the cost of dumping, you will have to pay for the labor. 
Depending on your type of junk, you will have to pay for the time it takes to load the junk on the truck and carry it to the dump. If you need to use a large truck, your costs will be higher. 
And if you need to figure out how much you should expect to pay for junk removal, you should call several haulers to get quotes. This will help you determine if the quote is reasonable. Additionally, you should confirm that all the details are covered.
Some of the best junk removal services offer discounts. For example, they might pick up your old refrigerator for free. Other promotions could include discount coupons, free removal for larger items, or a certain number of items picked up for a specific price. Ask about these promotions and discounts before you commit to any company.
One final tip, check the junk removal company's policies. Some companies may not be eager to handle certain types of junk. So, read through the policy properly before calling them.
Finding A Reliable Junk Hauler
A junk hauler is a service provider that will come to your home and remove unwanted objects. These services are available for both commercial and residential purposes. Finding haul away companies that provide a reliable service is a difficult task. Suppose you need clarification on which junk removal service to use, there are several things you can check before deciding on one. 
These include licensing, pricing, and customer service. Licensing is required in some states, so you'll want to ensure the company you choose has a license. The Better Business Bureau has a listing of licensed companies in your area. You can also find out if the company is in good standing by checking court records.
The price depends on the volume. Some companies charge by the number of items you need to remove. While this may sound confusing, it can help you decide which companies are worth considering. Pricing can also be based on the size of the truck. This is especially true if you have heavy items to haul. It is important to note that many junk removal services do not accept bulky items.
Another thing to consider is if the junk hauler is insured. Not only is this a requisite for any business, but it can also ensure you get compensation in the event that your item is damaged.
Suppose you have a large junk removal project. You'll need to hire a company with heavy-duty trucks and employees. Junk King is an excellent option for this. They have professional crew members who can help you remove any junk you have safely.
Junk King can be reached by phone or online. Their crews are also bonded and insured. Plus, they have an average five-star rating on Google. As a customer, you'll be well-served if you take the time to look into all your options before selecting a company. 
Doing so will ensure that you get the best prices and services. Junkluggers is another junk hauler you should check out. With positive reviews on Yelp and the Better Business Bureau, this company has a good reputation for providing various services.
Recycling And Donating
Taking the time to recycle and donate your junk is a great way to help your community. There are plenty of organizations that accept a variety of items. Some even offer a free service, such as the Furniture Sharehouse in Westchester. The most obvious reason to recycle is to reduce the amount of waste going into your local landfill.
However, there is also a good chance you could make some money off of your junk. This is particularly true if you have old electronics. E-waste, or electronic waste, is a growing problem in the United States. In fact, according to the U.S. Environmental Protection Agency, more than 100 million computers are tossed in the trash each year. 
This waste is harmful to the environment and can quickly accumulate in a household. To minimize the impact of this waste, donating used electronics is an excellent way to recycle. Another reason to recycle is that it helps improve the energy efficiency of manufacturing. 
You can make your donation of a working light fixture worthwhile by finding a salvage shop or a nonprofit community organization that needs them. One of the most significant benefits of donating is that it allows you to make some cash. You can expect a deduction from your income taxes by donating. The amount would be the value of the item.
If you do not live close to a junk removal company, you can research local charities, municipal waste services, and recycling plants in your area. Donating the correct item to the right place can be a surprisingly easy process. 
However, before you toss your latest book collection or discarded furniture, you should consider whether the item is worth your time. Of course, you can only expect to profit from some donated items. 
If you find the right place, you can make cash off your donations while simultaneously improving your community. For the most part, recycling and donating are the best ways to get rid of your unwanted stuff. It is also the easiest way to do your part for the planet.
Keeping Costs Down
When doing junk removal, it's essential to know how to keep costs down. You want to offer only a little for the service so that you don't lose customers. However, you want to price your services at a reasonable price too. So, if you're offering a low rate, you won't be able to grow your business. 
How much you charge depends on how many loads you need to haul and what materials you dispose of. Larger loads require more trucks and people. Also, larger jobs take longer to complete. To keep costs down, consider making your jobs easier to schedule.
Having a website and phone number that's easy to find is critical. Whether you use Craigslist, Facebook paid ads, or another method, having a straightforward way for people to contact you is essential. A good phone script is also beneficial. This will guide potential customers toward booking a job.
Advertising is one of the most important aspects of running a junk removal business. You must afford at least $50 to $60 advertising per job. Spending more money on advertising helps you reinvest it in your business.
When deciding on a price, you should also consider the time and effort you will need to put into your junk removal. For example, if you're charging a full truckload, you'll need to make at least two trips to the disposal site. 
Plus, you'll need to rent a truck or hire someone to haul it for you. Another factor to consider is the distance between your home and the disposal site. It's cheaper to rent a dumpster than to haul the material yourself. And it's cheaper to get rid of a mattress than to haul it away.
Cost-plus pricing is the most common type, but you'll still need to account for the direct costs. These include the cost of labor, equipment, and supplies. Additionally, you'll need to account for disposable fees, insurance, gas, and other costs.
Thus, you'll have a better experience while removing your junk since you know these crucial factors. Make sure to take your time with the search process. Remember, sometimes costs aren't the only thing that matters—the quality does too! So, if you want good service, contact their customer service department.
Additionally, look at their pickup trucks and other gear to know their equipment's sturdiness and policies. Estimate whether they're asking too much for the truck according to the distance from their location. If so, then you should not take the deal. And the best way to evaluate is to check reviews and see what others say about the company's services. 
Conclusion
Hopefully, we were able to help in looking for suitable considerations about junk removal. In short, what you should know about junk removal is time. So, be patient and start conducting your research. Check the costs first and the factors on which they depend. Then check out junk removal services near you to properly evaluate them for your specific junk problem.
Next, look for places to donate and recycle your usable trash for extra benefits. And finally, start your estimates and try to keep the costs low by not reducing the quality of work you desire. We thank you for reading the article to the end. Stay healthy, and please keep your house clean and tidy!