Cleaning up your junk can improve the air-quality, and the overall environment in your house as well as your office.  That being said, getting rid of junk requires more planning and effort than you might think.
You need to rent a truck, drive to a suitable disposal station, and pay disposal fees. When combined together, these costs exceed what you will pay for packaged services. Therefore, it is wise to hire experts. Now, who offers such services in Puyallup, WA? Let's find out.
Best Junk Removal Services In Puyallup, WA
If you need to get rid of junk in your home or office, you should check out a company that offers junk removal in Puyallup. Some of the most popular ones include Argo Hauling and Bro's Hauling. Determine which one will work best for you by comparing their prices and services.
Bro's Hauling
The price for a junk removal job in Puyallup, WA will depend on three factors: the size of the job, the type of junk, and the time it takes to remove it. The size of the truck will affect the price bracket, and the type of junk will dictate how much time is needed to remove it.
Certain categories of items, such as hazardous garbage and items that require special recycling, are subject to surcharges.
The majority of the electronic garbage that is disposed of throughout the United States can be recycled.  Bro's Hauling has partnered with haulers that recycle most items containing circuit boards or electronic elements.
Whether you're throwing away old electronics or unwanted furniture, these haulers can help you recycle everything. For all their service, Bro's Haul aims to offer the most affordable prices. You can call them any time of the day, state your needs, and get an estimate from their helpful customer services.
Argo Hauling
If you're living in Puyallup, South Hill, Tacoma, or nearby areas then Argo hauling can help you rid your home or commercial space of junk. According to their company tagline, Nigel and the team are willing to take on literally whatever junk comes their way. So, if you have a challenge for them, don't hesitate to call.
Argo Hauling removes both indoor and outdoor junk. If you want to free up your yard, they can help. Meanwhile, they can also remove furniture and refrigerators. Besides junk removal, Argo Hauling can also help with moving to a new home. They can take care of light demo work too, like knocking down a wall and such.
Hot tub removal is a popular service from Argo. Plus, it is an essential one too. Because if you are inexperienced at this task and attempt to do it on your own, you may end up causing harm to both your body and your home.
The company aims to offer the lowest possible prices for its services. You can easily get a free estimate by filling out their online form and uploading a picture of what you need to remove.
Busy Bees
If you are living in the Puyallup area then we would recommend our Busy Bees junk removal service. Both Bro's Hauling and Argo Hauling are popular services in the Puyallup, WA area. But they might not be suitable for small-scale junk removal.
Also, unlike Busy Bees they are not specialized for the Puyallup area. We have been working in this City for years now. So, when it comes to junk removal we are confident that we understand the laws of the land and the various nuances related to junk removal much better than the larger companies.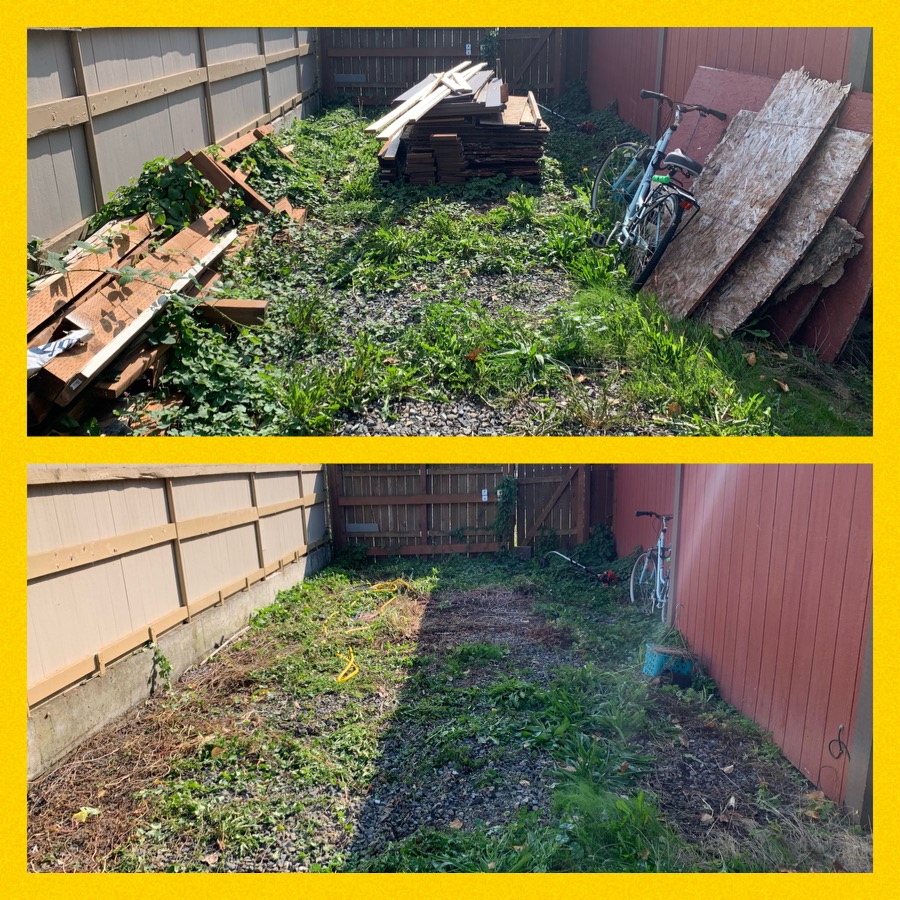 We offer furniture, appliances, hot tub removal, and many more. Our team can also help you clean up after construction.
Busy Bees offers comparatively lower prices than other popular services. Plus, our crew is highly experienced, efficient, and friendly. So, call us (253-266-0775) or make a booking if you need any help with junk removal.
Conclusion
A junk removal service can help clean up the yard that has been piling up with all kinds of garbage for a long time. When you let a professional service handle the work, you won't have to get your hands dirty or waste valuable energy that could otherwise have been spent on something more productive.