When you need to get rid of junk, you don't want to wait for days or weeks for someone to come and take it away. That's why same-day junk removal is so essential. Same-day junk removal is exactly what it sounds like. If you're looking for same-day junk removal in Puyallup, WA, you've come to the right place.
We have the answers to your questions about what services you can expect and how much they'll cost. Whether you need to get rid of old furniture or junk, we're here to help you do the job.
How To Choose A Junk Removal Service In Puyallup?
Whether you are looking for a fast, affordable, or full-service junk removal service, choosing one with a high level of experience in your area is important. Additionally, your chosen service should have a good track record and have received positive customer reviews. These factors will ensure that you are able to trust them with your property and junk.
These are just a few things to remember when choosing a junk removal service in Puyallup. If you keep these factors in mind, you should be able to find a reputable and trustworthy service that will meet your needs.
How To Schedule Same-Day Junk Removal In Puyallup?
If you have a large amount of junk you need to remove from your home, you must schedule an appointment with a junk removal company. The next step is to determine which items you will remove. Some items can be donated, and others can be sold. If you are unsure what items are recyclable, there is an app to help you.
Once you've sorted through your junk, it's time to call the junk removal company and schedule a pick-up. They'll come to your home, load up all the junk, and haul it away for you. It's that easy!
So, there you have it. Now you know how to schedule same-day junk removal in Puyallup. Call Busy Bees Junk Removal today, and we'll take care of all your junk removal needs!
Cost Of Junk Removal In Puyallup
A few different factors determine the price of junk removal in Puyallup, WA. These factors include the size of your yard and the number of truckloads you need to eliminate your junk. You should have a thorough estimate prepared before choosing a junk removal company.
Furniture Removal
Furniture removal services typically charge between $125 and $850, depending on the volume your pieces of furniture take up in the dump truck. The amount you pay depends on the size and volume of the items, as well as your service policies.
Hazardous Waste Removal
Another factor that can increase the cost of same-day junk removal in Puyallup is the cost of hazardous waste removal. Refrigerants and other hazardous materials require special disposal and can cost you an additional $60. If you have hazardous waste to dispose of, you should check with your local landfill for disposal options. The landfill will have special areas for these types of materials.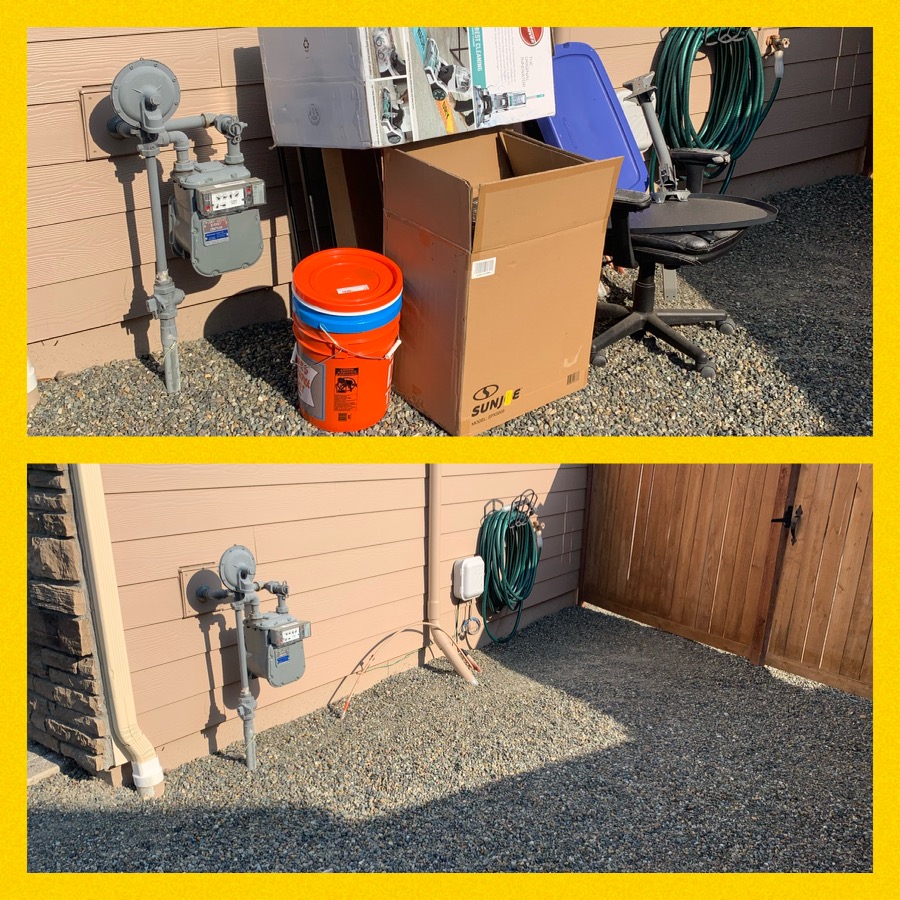 The best way to get an accurate estimate of the cost of junk removal is to contact a couple of companies and ask for a quote. Be sure to have the dimensions of your yard and the approximate number of truckloads you need to get rid of before you call.
Conclusion
Junk removal is an important service for any home or business. It can help keep your property looking its best and free of clutter. A same-day junk removal is an excellent option for those needing it quickly.
So, if you are ready to free your space of junk, call Busy Bees Junk Removal today to learn more about our services!