Whether you are downsizing, moving, or simply decluttering, the house cleanout process has never been easier. Most of the time, it's linked to divorce, crippling debt, relocation, or even the death of your loved ones, which is why it can feel overwhelming. Moreover, not knowing where and how to start is another issue that can make you grab your head. Destressing, anyway!
According to the American Society of Estate Liquidators, thousands must leave their beloved homes daily. They become all confused, unsure of what to do first—pick up their loved one's belongings, handle documentation work, or check all the cabinets. Unfortunately, this leads them to be caught between a rock and a hard place. However, the rule of thumb here is that these people should learn and know the easiest way to clean out their estate.
Therefore, we have brought an ultimate solution for you! With a well-structured plan and a touch of enthusiasm, you can transform your clean-out process into a rewarding experience. This article will walk you through 8 steps to simplify your house cleanout process. If you are preparing for a move or managing an estate, these steps will help you stay organized and achieve success. So, let's start!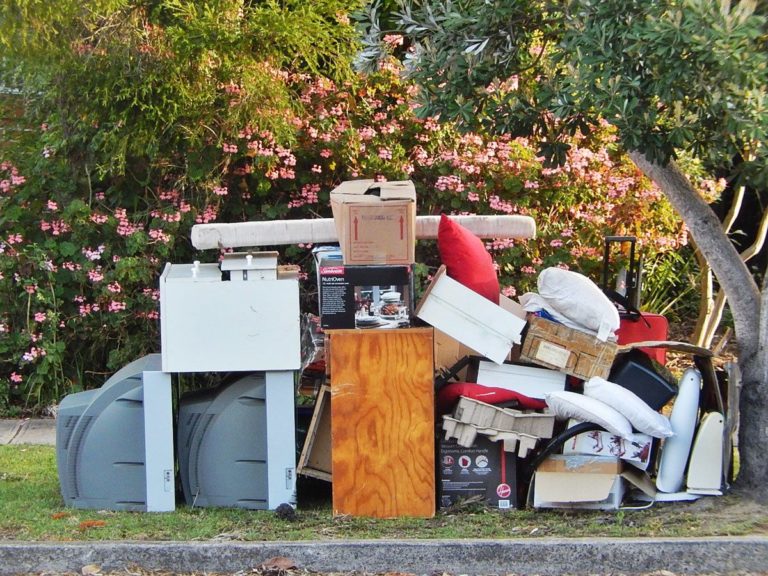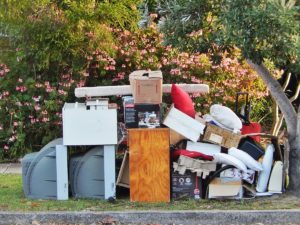 1. House Cleanout – Create a Plan and Set Goals
You may already know the key to any successful estate clean-out is to start with a clear plan. Before diving headfirst into the burden of clutter, take a deep breath and strategize. Grab a pen and paper or your favorite digital tool, and start writing your action plan. Decide which areas of your house need attention first. Is it the overflowing attic, the packed garage, or the dreaded basement? Outline your priorities, set goals, and create a timeline. Here's what you need to do:
a. Get Clear On Your Goals
First, be sure why you want to clean your home. Are you downsizing, moving, or handling an estate? Knowing your objectives will help you stay focused and motivated.
c. Mark Your Calendar For Your Cleanout
Take a few hours to set a realistic timeline for your cleanout. And the most important thing is to consider all potential external factors or deadlines that might affect your house clean-out progress.
c. Gear Up
Now gather supplies to make your cleanout head-on! Grab your protective gloves, garbage bags, study boxes, markers, packing material, cleaning agents, and special tools. Having these items readily available at your fingertips will save you time and effort as you tackle each room.
2. Room-by-Room Assessment: Handling Clutter One Space at a Time!
Start with one area at a time, avoiding jumping from room to room. Categorize your items into groups like keep, donate, sell, or toss. Ask yourself, "Do I use it? Do I love it?" If the answer is "no," consider parting ways (donate, sell, or dispose of).
Remember, decluttering is about freeing your space and mind from unnecessary baggage. With each item you sort, you will inch closer to peace. And what's more important? Be honest with yourself – do you really need that 1980s neon jumpsuit?
3. Big Stuff, Big Decisions
While estate cleanout, don't underestimate the significance of finding and safeguarding photos and other memorabilia. While these items may not hold much value to outsiders, they are no less than precious treasures for family members. Collect scrapbooks, albums, and faded snapshots – or anything that is a tangible connection to your ancestors.
Once the clutter's gone, it's time to begin the cleaning. Dust surfaces, vacuum or mop those floors, and make everything shine like a diamond!
4. Donate or Sell It for Cash?
Once you have identified items to part with, it's decision time. You can also consider selling the items in good condition – through garage sales or online platforms. Likewise, regarding all those gently used clothes, furniture, or appliances, you should donate them to local charities. Your items might find a new home and bring someone else's life joy. After all, one person's trash is another person's treasure.
5. Organize Important Documents
You may come across important documents such as legal papers, financial records, or sentimental items during the house cleanout process. Never underestimate their importance. Take the time to organize and secure these items in labeled folders or boxes. This way, you will be sure that they are easily accessible and well-protected for the future.
6. Hire Professional Help to Haul Away Bulk Items
The next step for your house cleanout is to contact local waste management or hire a professional hauling service to eliminate unwanted hefty items. For having a clutter-free space, you don't need to do the heavy lifting – let the experts handle it while you sit back and relax. Whether it's a broken appliance, a non-working fridge, or even that pile of yard junk, experience junk removal can handle all.
Just remember, before the haul-away service swings by, ensure you have arranged those larger items or furniture that can't be tossed out with the regular trash. These special items require some extra attention, but once that's done, you are on your way to a cleaner home!
7. Update Utility Services and Address Changes After a House Cleanout
As you near the end of your cleanout journey, don't forget about the practical details. Update utility services like electricity, gas, and water to avoid unnecessary bills. Furthermore, you should notify all the relevant parties, including the post office, banks, insurance providers, and other institutions, about your new address. This ensures a smooth transition to your new phase of life!
8. Celebrate Your Accomplishment
Congratulations on completing your house cleanout or estate cleanout! You made it. But hold on for a moment! The last thing you need to do is cleaning and reorganizing. Give your space a thorough cleaning, wiping away the remnants of dust and dirt. Then, find a home for your "keep" items and set everything in its rightful place. At last, it's time to enjoy a freshly decluttered space you can proudly call a "new home".
Why choose Busy Bee Junk Removal For Estate Clean Outs?
If you're overwhelmed by house cleaning or want to save time and energy, why not get professional help? That's where Busy Bee Junk Removal comes in!
At Busy Bee Junk Removal, we provide exceptional house cleanout services. Our team of experienced professionals knows the ins and outs of decluttering, organizing, and disposing of unwanted items. With our expertise and dedication, you can sit back, relax, and leave the heavy lifting to us.
That's not all! As we understand that time is of the essence, we offer you same-day work by which you can get swift house cleanout completed in no time. Moreover, we strive to recycle and donate as much as possible – reducing the impact on landfills and giving back to the community.
So, don't let the daunting task of a house cleanout discourage you. Let Busy Bee Junk Removal be your partner in cleaning your space. Contact us today to learn more about our services and schedule a consultation.