When you live somewhere long enough, you can't but create some junk. The important part is to get rid of them in time, so you don't end up living in them. But how much does junk removal cost in your area? 
On average, removing junk can start around $160 per load when you go for full-service junk removal. Here, the prices depend on how much you are filling up the truck. On the other hand, there are dumpster rental services. These usually cost around $900 a week. 
Junk removal prices differ according to your location and the type of arrangement you choose. The same services cost a couple of hundred dollars more in expensive cities like New York or San Francisco compared to areas such as Washington or Idaho.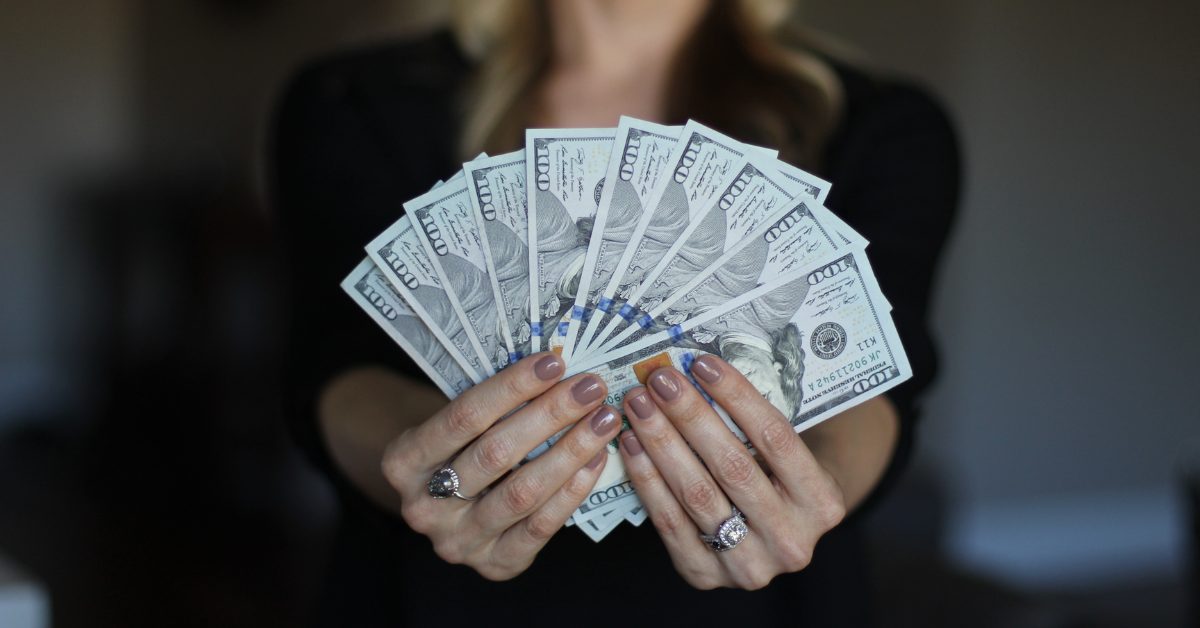 How Much Does Junk Removal Cost?
If you need to hire a junk removal company in your area, you may wonder how much you can expect to pay for the service. If you choose a full-service provider, you'll probably look at anywhere from a couple of hundred dollars to thousands of dollars. On the other hand, if you go for a rental dumpster, you'll be paying a flat rate per day for the service.
Different Options For Junk Removal 
When it comes to junk removal, you got two options. You can hire a crew to do the heavy lifting or rent a dumpster. Which option is right for you depends on your needs. It's important to make sure you compare the options. There are different pros and cons to both.
Dumpster Rental
A dumpster rental may be more cost-effective if you have a small project. This is particularly true if you plan to do the work yourself. But if you have a large project, a full-service junk removal may suit your needs.
You can rent a dumpster for anywhere from one day to a week. The company will collect the container when it is full. However, you can extend the rental period for an additional fee. Some companies have a weight limit on the containers, which can mean a lot of extra fees if you have a heavy load.
While renting a dumpster is a great way to get rid of junk, it is not inexpensive. Depending on the volume of the dumpster and the amount of waste, the price can run from $250 to $900. 
Plus, several items aren't allowed in a dumpster. These include appliances, paint, televisions, and other metal objects. In addition, some companies charge an extra fee for e-waste. So, you should ask about these fees before hiring a service.
Flat Rate Junk Removal
On the other hand, a full-service junk removal service is usually cheaper. Typically, it costs a flat rate, which includes pickup and drop-off of the dumpster. They will come to your property to remove your trash. 
Often, these companies can recycle at least 60% of the waste they remove, so you don't have to worry about your old items ending up in a landfill.
Whether you choose to go with a dumpster rental or a full-service junk removal service, it is important to know your options before you make a decision. You should consider the amount of trash you need to clear, the timeline for your project, your physical abilities, and your location. 
Also, it's important to consider whether you have access to the area where you want to place your dumpster. If you don't, your work could take longer, and you could face additional charges if the dumpster isn't picked up.
When comparing a dumpster rental with full-service junk removal, it's important to remember that full-service junk removal is more convenient and faster. It's also safer. Hiring a crew like Busy Bees Junk Removal to remove your junk may be an option if you can't do it yourself, and a full-service junk removal service can save you time and prevent you from getting injured.
Safety Hazards When Moving Junk
Moving junk is a tricky business. If you are moving a large piece of equipment, you will encounter at least a few hazards along the way. The most obvious dangers are those caused by collisions with other people or objects. 
You may also need to navigate treacherous conditions like slippery surfaces or slush. Luckily, some companies specialize in this work and can handle everything from moving heavy containers to removing trash.
One of the best methods for ensuring your employees' safety is ensuring that you have all of your bases covered. This includes keeping them properly trained on the various risks and hazards they will encounter daily. 
Having a dedicated hazard control officer is also a good idea. Another important consideration is to ensure that you always have a clear path to where your workers are risking their lives.
The best way to guarantee that your workers aren't getting hurt is to perform regular inspections on your equipment and implement a thorough safety plan. 
 Other safety measures include using powered tugs and pushers to maneuver heavy dumpsters around a busy workplace. A nifty little device known as a magneto is a simple way to ward off the dangers of dragging a heavy load by the curb.
The most difficult thing about the process is that it requires a lot of coordination. This is where a professional service like a dumpster removal company can pay off.
Workers are often injured when moving an item from point A to point B. The right precautions can help prevent a catastrophic mishap from happening. Besides a good safety plan, it is also a good idea to wear appropriate clothing and boots for the task.
Do-it-yourself VS Professional
There are several benefits of hiring a professional junk removal company. In addition to reducing the amount of junk you have to haul yourself, you'll be able to focus on other activities. The company can also make your life easier and cleaner by picking up and disposing of your debris in an environmentally-friendly way.
Junk can be an eyesore, and it can cause cuts and abrasions to your muscles and back. Before calling a junk removal service, consider the distance of your residence from the disposal site and the cost of gas. You may even have to pay for a permit depending on your state and local government's policies.
If you have a busy schedule, you may not have time to remove junk. A few hours of professional junk removal can eliminate your unwanted clutter and save you time and effort. 
It's also a good idea to find out whether your junk removal company offers same-day services, so you don't have to worry about removing your old items on a different day. Many companies offer this service, so you can take advantage of the savings without sacrificing your schedule.
While there's nothing wrong with doing your home improvement projects, you don't want to end up with an overabundance of junk that makes your space unlivable. This can be a pain, and if it's not done right, it can also cost you. 
One example of wasting money is lugging a heavy item around for hours. Depending on the weight of the items, you could end up hurting yourself or even someone else. The stress can harm your health and sanity even if the item isn't damaged.
As long as you use a company that offers a fair price, you'll likely be pleased with the results. Getting rid of your old belongings can help you feel more in control of your living space.
A junk removal specialist can tackle the task quickly and efficiently, whether you're getting rid of clutter after a move or clearing out a deceased family member's house.
If you're curious about the true cost of your junk removal project, you can ask your junk removal company to provide you with an estimate. 
The prices of professional junk removal are often based on various factors, including the volume of material being removed, the cost of disposal, and the distance of your location from the junk removal service's nearest disposal site. Most companies will have a standard rate for the job, but some contractors offer discounts for larger jobs.
Choosing the right company for your junk removal needs can be daunting, and you should not feel obliged to choose the cheapest option. Often, the cheapest company doesn't have the requisite insurance and advertising to cover your costs. Therefore, the best option is to choose a reliable, trustworthy company.
How To Choose The Right Junk Hauling Service
Choosing the right junk hauling service is crucial. Apart from avoiding being overcharged, there's also the question of safety. An incompetent company can do damage to your property and cause accidents. They might also waste your time and improperly dispose of your junk. 
So, when you are searching for junk hauling services near me, make sure the service has the following qualities – 
Authority and Accreditation
Your search for 'junk removal prices near me' will yield all the available services in your area. When comparing them, don't just focus on the prices. Instead, check out which ones have the proper license and insurance. Ask about these in their inbox if it's not stated explicitly on their site. 
A licensed service means the concerned authorities recognize the company for the job they do. So, hopefully, you will get a well-rounded full-quality service. Meanwhile, insurance tells you that the company can make up for any damage they do during the hauling. 
Customer Reviews
One of the most effective ways to judge a service over the internet is through customer reviews. You can find them in relevant forums and on the service's websites. Forums are the better option because service websites naturally only showcase positive reviews. 
You will probably come across these forums and reviews when you search for 'junk removal prices near me.' Look for the usual common complaints people have about these services. For instance, the behavior of the crew, punctuality, and how careful they are with handling loads. 
Equipment and Uniform
Your chosen service must use the proper equipment for the job. Competent companies usually showcase the vehicles and machinery they use on their website. Check out the haulers they will be using. A weak truck can break down in front of your home and add to your existing problems. 
Uniformed staff is also important. It is a sign of reliability and professionalism. The removal crew should have proper boots and gloves. Otherwise, someone might injure themselves while hauling the junk and give rise to an undesired situation.
Conclusion
Research is key to finding the most reasonable junk removal prices in your area. In case you are living in Puyallup, Tacoma, or nearby cities, Busy Bees Junk Removal can offer some of the most affordable junk removal prices in your area. Find out what we offer and contact us for any queries you have.