If you are looking for a reliable junk rubbish removal company in Tacoma, you've come to the right place. Junk is a big problem for many people, as it tends to accumulate over time. It can also be an eyesore. Busy Bees Junk Removal offers Junk removal in Tacoma services offers a variety of services to help you get rid of unwanted junk and rubbish. Junk removal in Tacoma services will help you get rid of your unwanted items and get a cleaner, tidier space.
Busy Bees Junk Removal
"We are a veteran family-owned business. We service the Tacoma and Puyallup surrounding areas. You can call or book online, we offer same-day junk removal whenever possible. We offer free no, obligation in-person quotes. The quote includes labor and disposal fees and is primarily based on the volume you take in our dump truck. Every customer Busy Bees Junk Removal services, we donate to the Puyallup food bank, which provides 20 meals to our local community for every customer that uses our junk removal services!"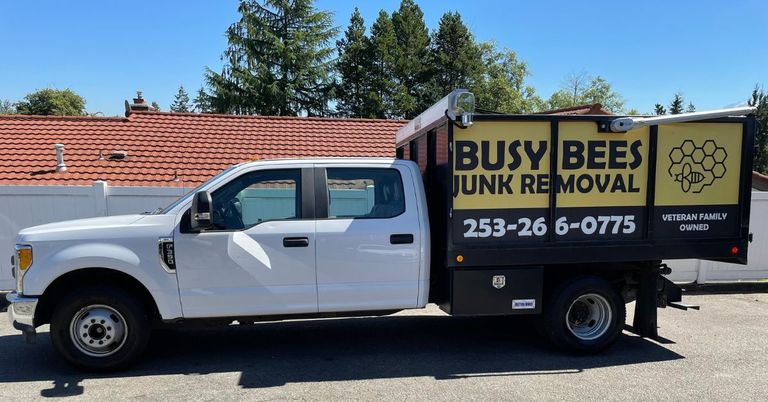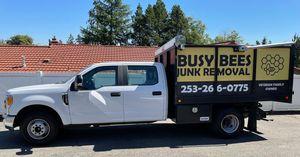 Junk King
Junk King offers junk rubbish removal in Tacoma and the surrounding areas in an eco-friendly way. The company will haul away everything from furniture to hot tubs. With full-service junk pick-up, lower prices, and an insured crew, Junk King Tacoma makes it easy to get rid of unwanted items from your home or business. Servicing the Tacoma, Orting, and Puyallup areas, Junk King Tacoma will make your life easier!
If you're moving or renovating, Junk King will make the process easier by sending out a two-man crew. This crew is experienced in lifting and loading heavy items and can even remove pianos. They can also clean up a freshly purchased property, getting rid of the debris from the previous owners.
G3 Junk Removal
G3 Junk Removal is a family-owned company that provides junk removal and recycling services for a 50-mile radius around Tacoma. The company aims to be environmentally friendly by recycling at least 60 percent of the items it picks up. It also donates items to local charities. The company's team takes care to separate recyclable items from non-recyclable items, and they repair any damaged furniture.
The Tacoma-based company G3 Junk Removal offers junk rubbish removal services to both residential and commercial clients. They specialize in eco-friendly junk removal and offer flexible scheduling options. They will recycle or donate your unwanted items, and they also offer free estimates for large junk removal projects.
Tacoma Junk Haul
If you need junk removal in Tacoma, WA, there are many options available. These services specialize in the disposal of all kinds of waste, from large items to electronics. When you hire a junk hauling service, you can rest assured that your junk is handled by a professional. These professionals have the experience needed to handle even the largest piles.
If you're in a hurry, try getting a free quote from a local junk removal service. These companies are available all over the area, and they're flexible about scheduling. You can even get a written or photo estimate.
1-800-GOT-JUNK?
If you're looking for the oldest and most expensive junk removal service this is your company. The have the highest prices in the industry.  Is there an convenient way to get rid of all that unwanted junk, 1-800-GOT-JUNK? Tacoma but they charge you the most. There here to schedule an appointment. The company's uniformed truck team will call you 15 to 30 minutes before they arrive. They'll point out the items you'd like removed, provide an up-front price, and clean up after themselves.
The service operates in 44 US states, Washington DC, and some areas in Canada and Australia. Unlike local haulers, 1-800-GOT-JUNK? can haul away your unwanted items on the same day. They also recycle as much as possible.